Casting Call
2 seasons, 15 episodes
From "Gone with the Wind" to "Pulp Fiction" today's biggest stars perform their best on-the-fly auditions for a handful of classic films. Watch as Bradley Cooper, Cate Blanchett, Bryan Cranston, and more, re-enact iconic scenes from your favorite movies.
Season 2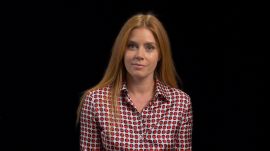 Play
Celebrities
Amy Adams, Greta Gerwig, & Michelle Williams recreate Warren Beatty's memorable monologue from the 1975 classic Shampoo, which was nominated for four Academy Awards.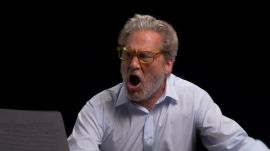 Play
Celebrities
Jeff Bridges reads from the iconic conclusion of "Terms of Endearment," playing Aurora Greenway — the pivotal, poignant performance for which Shirley MacLaine won Best Actress at the 1984 Oscars.